So I've just been on a week-long, beachside holiday and I've come home feeling very relaxed and appreciative of the simple things in life. Now, I know you're probably thinking 'yeah yeah, I don't want to hear you brag about how you lounged around in the sun and indulged in happy hour for 7 days straight while I was working hard for the money'... but the exciting reality is that you, my dear friends, are the ones who are going to reap the benefits of my post-holiday high spirits:
I'm giving away 2 x outfits courtesy of the lovely ladies at ELLIATT.
Free clothes? HELL YEAH!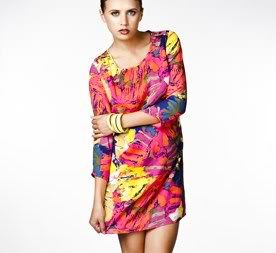 DE LA LUZ DRESS - NEON PRINT
I'm obsessed with bright, bold prints at the moment. Once upon a time, I used to think they required too much effort and were very limiting or only suitable for certain outings... how very naive I was!
I have now realised that a) they're perfect when you want to go all out and make a statement (duh) and b) they work wonders on those days when you're feeling a little less-than-lovely and can't be bothered putting effort into hair and makeup - just throw on the DE LA LUZ DRESS and let it steal the show and do all the talking for you!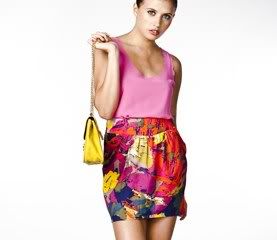 POR FAVOR TOP & DE LA LUZ SKIRT
All you need to do to enter the competition and win FREE CLOTHES is follow these easy peasy steps:
1) LIKE the ELLIATT Facebook page here + then write something on your wall about the giveaway tagging @ELLIATT
E.g. Fingers crossed I win the @ELLIATT giveaway!
2)
Follow THE CHRONICLES OF HER on Bloglovin here
3)
Leave me a little friendly comment on this post to let me know you've done the above... And if you don't have a Google account, tell me yo name and how I can get in contact with you!